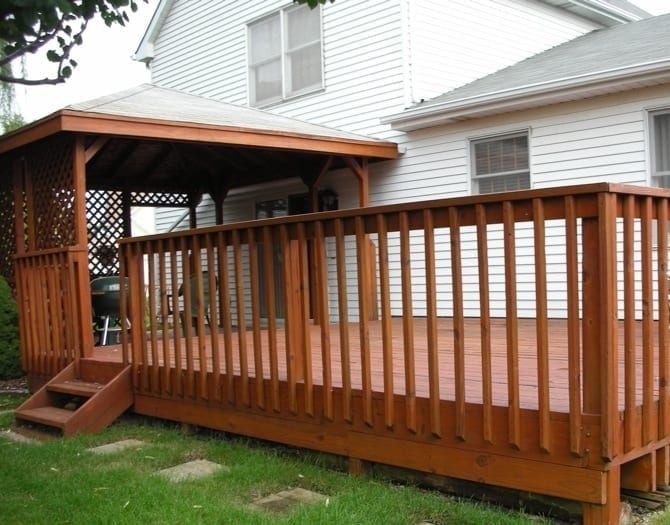 Deck Cleaning Services
---
On Deck Services follows a comprehensive deck cleaning process to smooth the restoration process and ensure quality results on every project. Feel free to familiarize yourself with our deck cleaning process, and contact us for a FREE, No Obligation Estimate. Enclosed in our Proposal Packet you will find your FREE Estimate and different level of services depending on desired appearance.
The Benefits
---
Our Trained, Professional Staff will pressure wash existing decks using modern safe equipment. Our quality products and thorough deck cleaning process restores the appearance of your deck safely and efficiently. Some of the benefits of our deck cleaning service are as follows:
No Phosphates
Won't Harm Plants
Environmentally Responsible
No Bleach or Acids
Non-Corrosive Metals
Our deck cleaning process will remove most dirt and mildew and also graying caused by the sun's ultraviolet rays.
The Process
---
Apply safe Pre-Cleaner which prepares wood for a non destructive power wash that safely removes mold, mildew, algae and dead wood fiber
Power wash all upper wood surfaces
Rinse
Stack or Return all furniture
Once your deck cleaning process is finished, it's time to consider our Deck Sealing Service so your deck is prepared to endure the elements for years to come.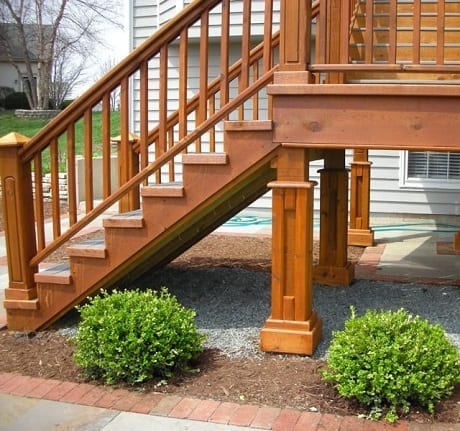 Free Estimates
Please feel free to call us or email us for a free quote on our superior deck cleaning services.